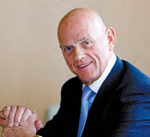 Solomon Lew Chairman and Non-Executive Director
Mr. Lew was appointed as Non-Executive Director and Chairman of Premier on 31 March 2008. Mr. Lew is a director of Century Plaza Investments Pty Ltd, the largest shareholder in Premier and was previously Chairman of Premier from 1987 to 1994.
Mr. Lew has over 50 years' experience in the manufacture, wholesale and retailing of textiles, apparel and general merchandise, as well as property development. His success in the retail industry has been largely due to his ability to read fashion trends and interpret them for the Australasian market, in addition to his demonstrated ability in the timing of strategic investments.
Mr. Lew was a Director of Coles Myer Limited from 1985 to 2002, serving as Vice Chairman from 1989, Chairman from 1991 to 1995, Executive Chairman in 1995 and Vice Chairman in 1995 and 1996.
Mr. Lew is a member of the World Retail Hall of Fame and is the first Australian to be formally inducted.
He is also a former Board Member of the Reserve Bank of Australia and former Member of the Prime Minister's Business Advisory Council.
Mr. Lew was the inaugural Chairman of the Mount Scopus Foundation (1987 – 2013) which supports the Mount Scopus College, one of Australia's leading private colleges with 2000 students. He has also been the Chairman or a Director of a range of philanthropic organisations.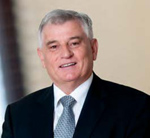 Dr. David M. Crean Deputy Chairman and Non-Executive Director
Dr. Crean has been an Independent Non-Executive Director of Premier since December 2009, Deputy Chairman since July 2015 and is currently the Chairman of Premier's Audit and Risk Committee (appointed August 2010).
Dr. Crean was Chairman of the Hydro Electric Corporation (Hydro Tasmania) from September 2004 until October 2014 and was also Chairman of the Business Risk Committee at Hydro Tasmania, member of the Audit Committee and Chairman of the Corporate Governance Committee.
Dr. Crean was State Treasurer of Tasmania from August 1998 to his retirement from the position in February 2004. He was also Minister for Employment from July 2002 to February 2004. He was a Member for Buckingham in the Legislative Council from 1992 to February 1999, and then for Elwick until May 2004. From 1989 to 1992 he was the member for Denison in the House of Assembly. From 1993 to 1998 he held Shadow Portfolios of State Development, Public Sector Management, Finance and Treasury.
Dr. Crean has been a Non-Executive Director and Deputy Chairman of Moonlake Investments, owner of VDL dairy farms in Tasmania from August 2016 to April 2018. He is also a Board member of the Linfox Foundation. Dr. Crean graduated from Monash University in 1976 with a Bachelor of Medicine and Bachelor of Surgery.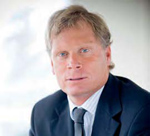 Timothy Antonie Non-Executive Director and Lead Independent Director
Mr. Antonie was appointed to the Board of Directors on 1 December 2009. He holds a Bachelor of Economics degree from Monash University and qualified as a Chartered Accountant with Price Waterhouse. He has 20 years' experience in investment banking and formerly held positions of Managing Director from 2004 to 2008 and Senior Advisor in 2009 at UBS Investment Banking, with particular focus on large scale mergers and acquisitions and capital raisings in the Australian retail, consumer, media and entertainment sectors.
Mr. Antonie is also Chairman of Breville Group Limited and Netwealth Group Limited and is a Principal of Stratford Advisory Group.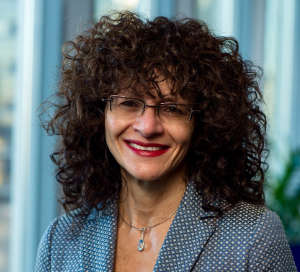 Sylvia Falzon Non-Executive Director
Ms. Falzon was appointed to the Board of Directors on 16 March 2018. She brings to Premier an executive career that spanned over nearly 30 years in Financial Services where she held senior executive positions responsible for institutional and retail funds management businesses, both here in Australia and offshore.
As a Non-Executive Director since 2010, Ms. Falzon has experience across a range of sectors and customer driven businesses in financial services, health, aged care, e-commerce and retail. During this time, she has been involved in several business transformations, IPOs, merger and acquisitions and divestment activities. Ms. Falzon is currently an Independent Non-Executive Director of the ASX listed company Suncorp Group Limited. In the not-for-profit sector, she is the Chairman of Cabrini Australia Limited, and is also a member of the Australian Government Takeovers Panel. Ms. Falzon previously served on the board of ASX listed companies Zebit Inc until 17 March 2022, Regis Healthcare until October 2021 and Perpetual Limited until October 2019.
Ms. Falzon holds a Masters Degree in Industrial Relations and Human Resource Management (Hons) from the University of Sydney and a Bachelor of Business from the University of Western Sydney. She is a Senior Fellow of the Financial Services Institute of Australasia and a Fellow of the Australian Institute of Company Directors.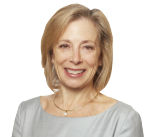 Sally Herman Non-Executive Director
Ms. Herman is an experienced Non-Executive Director in the fields of financial services, retail, manufacturing and property. She had a successful executive career spanning 25 years in financial services in both Australia and the US, transitioning in late 2010 to a full time career as a Non-Executive Director.
Prior to that, she had spent 16 years with the Westpac Group, running major business units in most operating divisions of the Group as well as heading up Corporate Affairs and Sustainability through the merger with St. George and the global financial crisis.
Ms. Herman sits on both listed and not-for-profit Boards, including Suncorp Group Limited, Breville Group Limited and Abacus Property Group. She is also a Trustee of the Art Gallery of NSW. Ms. Herman was previously a director of Irongate Funds Management Limited (recently taken over by Charter Hall), and E&P Financial Group Limited (resigned November 2021). Ms. Herman holds a Bachelor of Arts from the University of New South Wales and is a Graduate of the Australian Institute of Company Directors.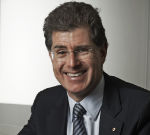 Henry D. Lanzer AM B.COM. LLB (Melb) Non-Executive Director
Henry Lanzer AM is Managing Partner of Australian commercial law firm, Arnold Bloch Leibler. Henry has over 40 years' experience in providing legal, corporate finance and strategic advice to some of Australia's leading companies.
Mr. Lanzer was appointed to the Board of Directors in 2008. He is a Non-Executive Director of Just Group Limited, Thorney Opportunities Limited and previously the TarraWarra Museum of Art and the Burnett Institute. He is also a Life Governor of the Mount Scopus College Council. In June 2015, Mr. Lanzer was appointed as a Member of the Order of Australia.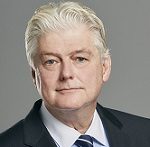 Terrence L. McCartney Non-Executive Director
Mr. McCartney has had a long and successful career in retail. Mr. McCartney started at Boans Department Stores in Perth then moved to Grace Bros in Sydney. After the acquisition of Grace Bros by Myer, he relocated to the merged Department Stores Group in Melbourne within the merchandise and marketing department. His successful career within Coles Myer meant that Terry then moved to the Kmart discount department stores as Head of Merchandise and Marketing and then Managing Director. Following several years as Managing Director of Kmart Australia and New Zealand, Terry became Managing Director of Myer Grace Bros. For 5 years Terry lead year on year growth in profitability of Australia's largest department store.
Terry's experience spans the full spectrum of retailing, ranging from luxury goods in department stores to large mass merchandise discount operations. Terry has also been retained by large international accounting and legal firms as an expert witness in relation to Australian retail.
In addition to his extensive list of retail experience, he has also been an advisor to large Australian and international mining companies, prior to joining the Just Group Board in 2008. Terry lends his extensive retail and commercial expertise to the Just Group as Non-Executive Director, and by serving on a number of committees, including the Internet Steering Committee of the Group, and through various store and site visits, both locally and overseas. He is also involved in seasonal and trading performance reviews for the Group. Terry is a member of the Remuneration and Nomination Committee of Premier Investments Limited. In August 2017, he was appointed Chairman of the Remuneration and Nomination Committee. Terry is also a Non-Executive Director of Myer Holdings Limited.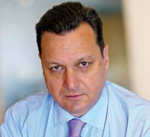 Michael R.I. McLeod   Non-Executive Director
Mr. McLeod is a former Executive Director of the Century Plaza Group and has been involved with the Group since 1996 as an advisor in the areas of corporate strategy, investment and public affairs. He has been a Non-Executive Director of Premier Investments Limited since 2002 and was a Non-Executive Director of Just Group Limited from 2007 to 2013. Past experience includes the Australian Board of an international funds manager, chief of staff to a Federal Cabinet Minister and statutory appointments including as a Commission Member of the National Occupational Health and Safety Commission. He holds a Bachelor of Arts (First Class Honours and University Medal) from the University of New South Wales.